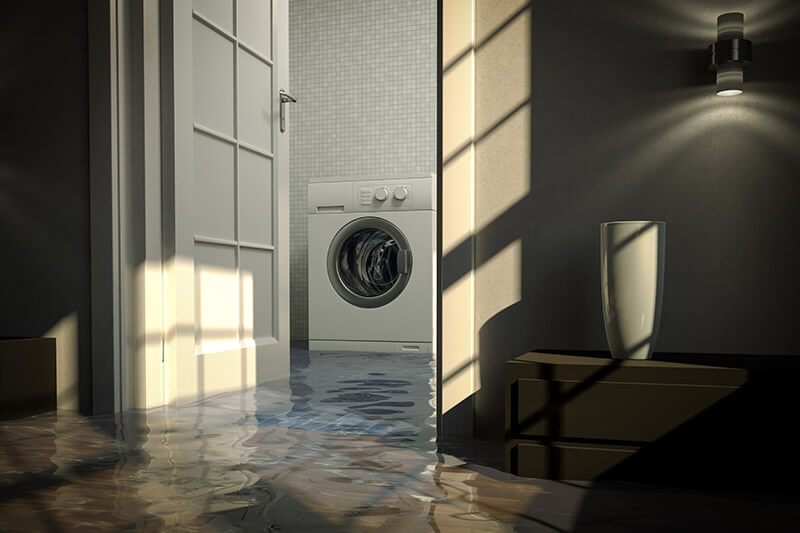 Flooding

Burst or Broken Pipes

Sump Pump Overflows

Ice Dams

Toilet Overflows

Dishwasher or Water Heater Leaks

Sewage Cleanup

Roof Leaks and More
Water damage is a horrible experience for any home or business owner. Not only does the water damage walls, flooring, upholstery, and more, but it can quickly turn into a much larger disaster if it is not remediated right away. Standing water results in mold growth which can cause more structural damage and cost more to remediate. If you are suffering water damage due to a broken pipe, flooding, or for any other reason, call McCardel Restoration immediately for professional assistance! Our value-added service provides peace of mind and comfort by getting you back to your daily activities and responsibilities.
Water damage restoration requires removing and extracting unwanted water as quickly as possible! Our team of experts can save flooring, walls, cabinets, and trim on clean water losses. McCardel Restoration is certified and qualified to help you save time and money by making sure that the proper standards in safety and restoration are being met.
Broken pipes or flooding can cause extensive damage to a property. McCardel Restoration is quick to arrive on scene and start the cleanup process. This might involve extracting any standing water, drying the affected area, and restoring the property to pre-damaged condition. Our team works diligently to decrease the amount of damaged sustained from any water disaster.
What You Can Expect From McCardel Restoration
When we are called to a water disaster, we will first inspect your property to determine the extent of the water damage and make immediate plans for restoration. We test the humidity and moisture content before strategically placing our state-of-the-art drying equipment around the damaged areas in your home. When the water damage restoration is complete, we give you our guarantee that your residential or commercial building is dry, and our team of reconstruction experts will work quickly adhering to our Service Process to get your property back to pre-loss condition.
If you are in need of expert water damage restoration, please call our office at (517) 235-5789 . At McCardel Restoration, we pride ourselves on being able to help our clients reclaim their residential or commercial buildings 24 hours a day, 7 days a week!