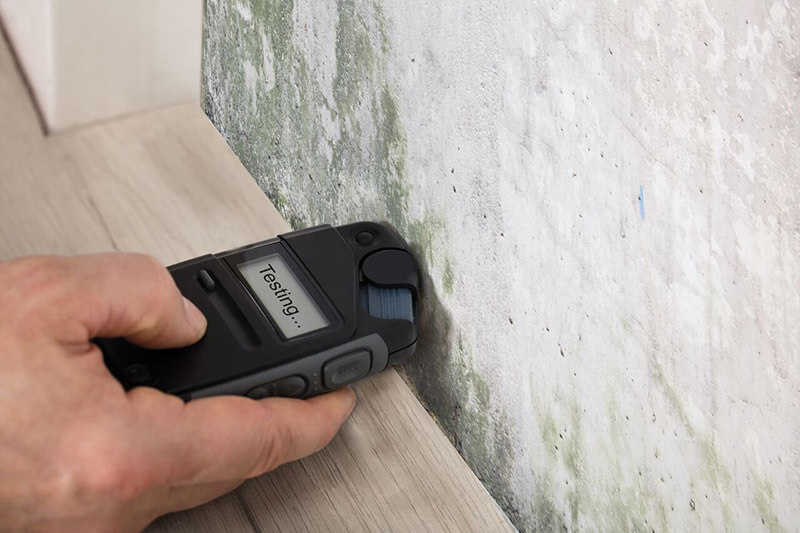 Fast Cleanup of Mold to Stop Escalating Damage

Repair of Any Damage Caused by Mold

IICRC-Certified Technicians

Restore Your Property Back to Health
Have you recently discovered mold in your residential or commercial building, or do you suspect that there might be mold growth? If so, it is important to take action immediately to avoid major structural damage to the property and serious health risks. McCardel Restoration offers skilled and experienced mold remediation contractors that will work closely with you and your insurance company to find the best solution for you.
Mold can be difficult to cleanup and eliminate without the proper cleaning equipment and techniques. Fortunately, McCardel Restoration has the expertise and experience to quickly and efficiently remove mold at the source of the problem so it is gone for good!
What Causes Mold
Mold is often caused when your property is exposed to moisture. In the right type of climate, mold can develop and spread quickly. More often than not, mold is accompanied by water damage which could cause further damage to your property if not successfully remediated. McCardel Restoration offers water damage restoration services if this is the case for you.
Why You Need A Professional
People often want to rely on the most convenient or cheapest method of treatment when it comes to mold. However, any type of Do-It-Yourself cleanup and removal will not thoroughly clean up and remove mold. If you are able to remove surface mold, you are only removing a small portion of a much bigger problem. Typically, visible mold is just a small portion of an underlying issue. Professional mold remediation technicians will be able to find the source of the mold problem and remove the mold at that point. To completely and successfully eradicate a mold problem, the source of the problem needs to be eliminated and this can be difficult to find without the help of experts.
Mold remediation specialists like McCardel Restoration carries the proper certifications and licenses to offer top-quality mold remediation services. You can count on us to properly handle any situation. We take the health of you and your family seriously, which is why we take all measures to prevent cross-contamination.
What You Can Expect From McCardel Restoration
When we are called to a mold cleanup job, we will first inspect your property to determine the extent of the mold damage and make immediate plans for restoration. We work diligently to ensure the structure is safe, secure, and dry around the damaged areas in your home or business. We give you our guarantee that your residential or commercial building is secure and dry, and that our team of reconstruction experts will work quickly adhering to our Service Process to get your property back to pre-loss condition.
If you are in need of expert mold cleanup, please call our office at (517) 235-5789 . At McCardel Restoration, we pride ourselves on being able to help our clients reclaim their residential or commercial buildings 24 hours a day, 7 days a week!