McCardel Restoration's Referral Program
The McCardel Restoration referral program as a mutually beneficial interchanging of business.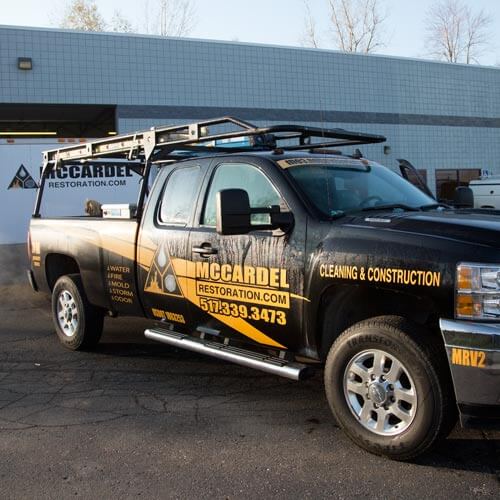 By becoming a member of our referral program you obtain the resources to better serve your customers through eliminating the process of selecting a restorer. Additionally, being a partner of McCardel Restoration benefits your business in more ways than one.
As we know, a property loss can happen at any time, like while in the midst of a repair. When that sudden loss occurs; you, and your customer especially are going to want experienced restoration professionals there as soon as physically possible — time is of the essence. What's in it for you? No contractual agreements, no commitments on your end.
All you need to do is refer McCardel Restoration to your customer (residential or commercial) whom is experiencing a loss. McCardel Restoration guarantees a 1-hour response time. Eliminating the selection process and calling McCardel Restoration can be the difference between your customer falling subject to a total loss or a simple remediation.
The sooner you can exchange the job to a master restorer like McCardel Restoration, the sooner you can get back to your regular scope of work. Once your customer signs a contract with McCardel Restoration to mitigate their loss, we will personally deliver you $100 cash in return for your referral.
Looking for a restoration service we do not provide? Feel free to call our Lansing restoration company at (517) 235-5789 . At McCardel Restoration, we are available 24 hours a day, 7 days a week to handle your emergency!