Temporary Services for Disasters in the Lansing, MI, Area
Even before restoration begins, temporary measures are required to protect your home or business if it's open to the elements, unheated or without electricity. Call McCardel Restoration for emergency response in the Lansing, MI, area.
Call Now! - (517) 235-5789 24/7 Emergency Service - Call Now!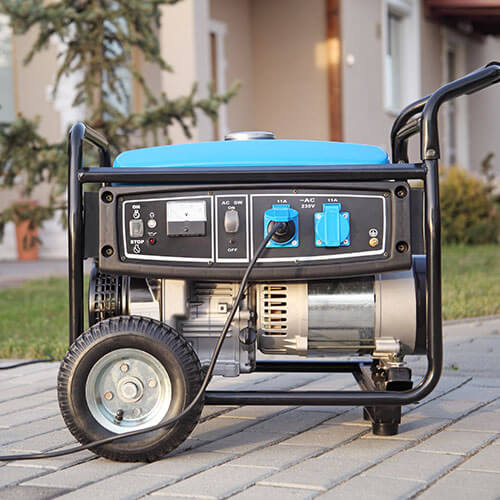 24/7 Fast Response

Emergency Board-Up Services

Back-Up Power Supplies

Temporary Heating Solutions
We understand that you may not be able to afford to wait on boarding up exposed areas of your structure. Not only does our board-up service protect your home or business from the elements, but from looters as well.
Temporary heating and power can help you stay within your home while necessary repairs are being done, saving you the expense of staying in a hotel. At McCardel Restoration, we also help businesses stay operational by supplying temporary heat and power. We make it our mission to limit how much you are inconvenienced by structural damage. Damage can happen unexpectedly from fires or even storm damage.
Don't let your daily routine become disrupted; make sure you call McCardel Restoration. We work with your insurance company to come up with the right plan for you.
Is your residential or commercial building open to the elements, unheated, or without electricity? At McCardel Restoration, we are available 24 hours a day, 7 days a week to handle any of your emergencies.
Temporary Power
After a severe storm passes through, sometimes residential or commercial buildings will be without power. When this happens, you can count on McCardel Restoration to help you out. Our restoration contractors strive to preserve our clients' daily routines when disaster strikes.
Be sure to take advantage of our generator rental service. With one of our generators, we can provide some temporary power to your home or business so that productively doesn't have to grind to a halt.
A back-up power supply can be great for relieving some of the burden associated with power loss. For example, depending on the wattage of the generator, many of today's models can power refrigerators, televisions, computers, and other electrical appliances.
Whether you want to keep you and your family with power or are looking to continue business operations, calling McCardel Restoration is your first step toward finding a solution. If any structural damage caused the power outage, we also offer our construction services to help your life return to normal as soon as possible.
Temporary Heating
No one likes waking up in a cold, unheated house. At McCardel Restoration, we offer temporary heating services to residential and commercial buildings who are without heat.
For businesses, this means that you can remain operational until the proper repairs and construction have been done. For homes, this means you and your family don't have to stay in a hotel or with family members until reconstruction is complete.
At McCardel Restoration, we offer a wide variety of reconstruction services to help you recover after fire, flooding, or storm damage. However, as a company that specializes in helping people after disasters, we are also conscious of how your day-to-day life is affected.
We make sure your daily routine is minimally disrupted by working efficiently and providing temporary heating in the meantime. We work with your insurance company to come up with the right plan for your unique situation.
If you are interested in any of our temporary residential or commercial services, please feel free to call our Lansing restoration company at (517) 235-5789 . At McCardel Restoration, we strive to help our clients recover quickly after disaster strikes.