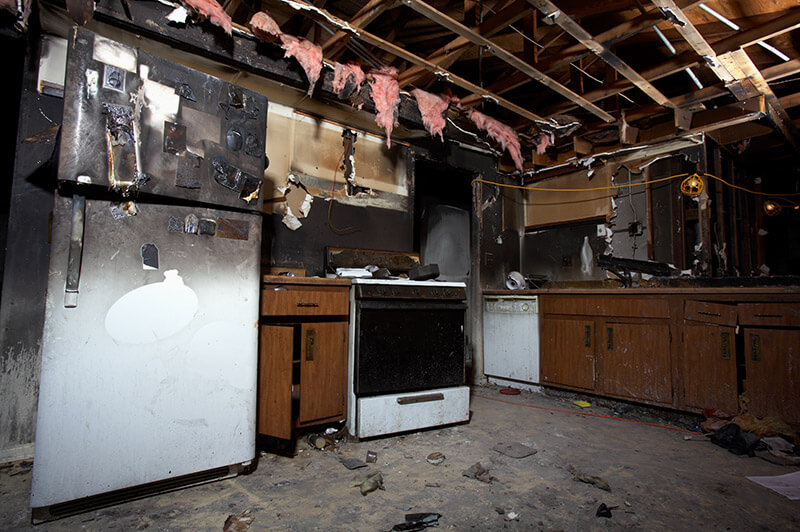 Kitchen Accidents

Electrical Malfunctions

Grease Fires

Furnace Puff Backs

Arson

Appliance Failures

Fire Place Accidents and more
Dealing with the aftermath of a fire can be traumatic and overwhelming. Fire damage restoration is a complicated process that requires expertise and proper training. McCardel Restoration's team of certified experts have helped many home and business owners recover quickly from damage caused by smoke and fire. More importantly, we work with you and your insurance company to find the right solution for you, and make sure that everything is taken care of properly. Our team understands that getting your home or business back means that you can get back to your life and daily activities and responsibilities.
Fire disasters happen spontaneously, and nobody is ever quite ready for one. That is why McCardel Restoration offers our fire damage expertise 24 hours a day, 7 days a week to the Greater Lansing area and surrounding communities. Our professional staff is certified and licensed to provide the best in fire damage restoration – and we fully commit to performing top-quality work each and every time!
Has your home or business been damaged by fire or smoke? Emergency fire and smoke damage restoration includes expert damage analysis, cleanup, deodorization, sanitation, and repair. Our team is fully equipped and experienced to restore any size of residential and commercial property after being damaged by smoke or fire.
What You Can Expect From McCardel Restoration
When we are called to a fire and smoke disaster, we will first inspect your property to determine the extent of the fire and smoke damage and make immediate plans for restoration. Most fire damage results in the need for water damage restoration. Therefore, we work quickly to test the humidity and moisture content before strategically placing our state-of-the-art drying equipment around the damaged areas in your home. When the water damage restoration is complete, we give you our guarantee that your residential or commercial building is dry, and our team of reconstruction experts will work quickly adhering to our Service Process to get your property back to pre-loss condition following fire and smoke damage.
If you are in need of expert fire and smoke damage restoration, please call our office at (517) 235-5789 . At McCardel Restoration, we pride ourselves on being able to help our clients reclaim their residential or commercial buildings 24 hours a day, 7 days a week!