Smoke Damage Restoration in the Lansing, MI, Area
When your Lansing, MI, area property has been affected by smoke or soot damage, rely on McCardel Restoration to bring your home or business back to normal, clean conditions.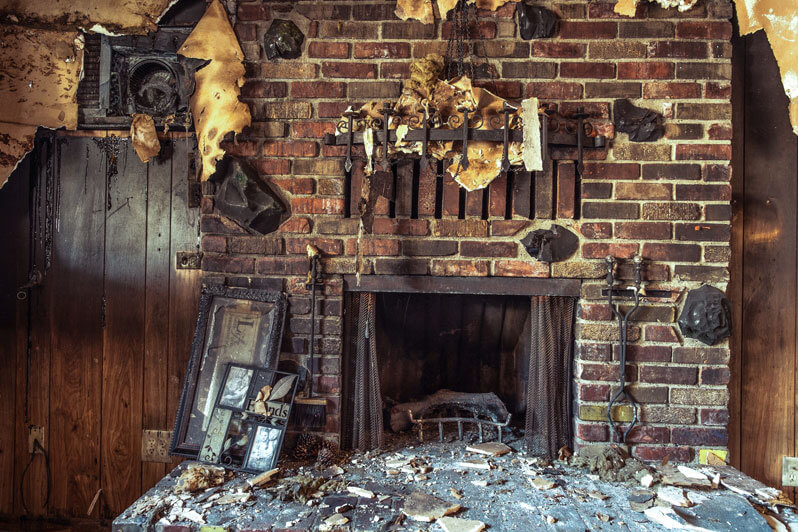 Smoke and Soot Damage Repair

Containment of the Smoke-Damaged Areas

Contents Cleaning

Structural Cleaning
The type of smoke, heat, and variety of building materials greatly affect the smoke damage restoration process. Typically fire losses result in complex damages due to the unique behavior of smoke and soot migration. We at McCardel restoration know where smoke and soot will penetrate within the cavities of the structure causing pungent odors. Time is of the essence after a fire, major damages can be prevented by calling McCardel Restoration immediately. Some different causes of smoke damages include grease fires, furnace puff backs, overcooked food, electrical malfunctions, appliance malfunctions, and forgetting to open the fireplace flue before a fire.
Assessing the Damage
Contact our trained professionals today for a free inspection. We will survey the structure and assess the extent of smoke and soot migration. Certain types of wet and dry soot caused by smoke are harder to clean than others from building materials and contents. These residues are sticky, smear easily and cause odors. During this time we will work with you to create a smoke damage restoration procedure to fit your needs. This includes helping you determine if the structure is safe to occupy.
Cleaning Up the Mess
Containment
The unaffected areas must be addressed and contained as to not cross contaminate.
Contents
We will compile an inventory of items that are damaged beyond repair for you and your insurance company. This includes furniture, clothing, knick-knacks, kitchenware, toys, any every other house hold item. Some items can be cleaned and deodorized onsite, other times the items will need to be taken off site for proper restoration.
Structure
Utilizing the latest cleaning techniques the affected building surfaces including walls, ceiling, and flooring must be cleaned. Click on construction services to learn more.
Additional Resources
Your local fire department

The American Red Cross

The National Institute of Fire Restoration

The Federal Emergency Management Agency

McCardel Restoration
McCardel Restoration is a full service Restoration company with emergency services available to our customers 24 hours a day and 7 days a week. Our success is measured by how quickly we can re-establish your daily routine. At McCardel Restoration, our thorough Communication, Estimation and Procedural Operation will help to minimize your inconvenience caused by the Smoke Damage to your home or building. Let us assist you during this challenging time. Call now to protect your property from further damage: (517) 235-5789.