Wind Damage Restoration
Rely on McCardel Restoration to be on their way to your property for wind damage restoration, any time day or night.
1-Hour Emergency Response Day or Night

Certified Technicians

Locally-Owned and Operated

Insurance Claim Assistance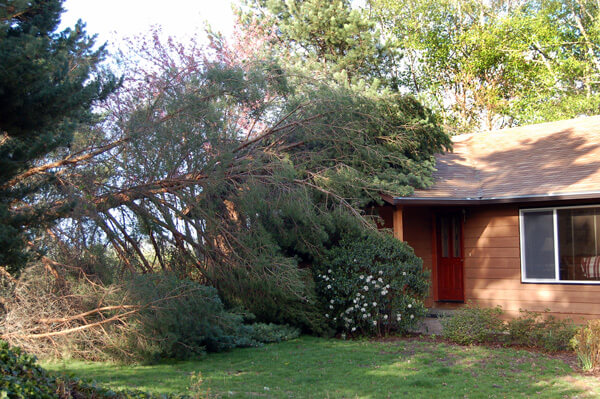 Many times during a storm heavy winds, hail, and rain can cause tremendous damage to the shell of a structure. Siding, roofing, and windows can be affected and may need immediate repairs to prevent further damage. The proper matching of building materials to be replaced is key when restoring exteriors. Wind damage restoration company, McCardel Restoration's highly trained staff is here to guide you through this difficult time and help you make the right decisions. Our goal is to speed up the restoration process and secure your Mid Michigan home from further wind & storm damage as soon as reasonably possible.
Full-Service Wind Damage Restoration
When we are called to a wind or storm disaster, we will first inspect your property to determine the extent of the wind/storm damage and make immediate plans for restoration. We work diligently to ensure the structure is safe, secure, and dry around the damaged areas in your Mid Michigan home or business. We give you our guarantee that your residential or commercial building is secure and dry, and that our team of reconstruction experts will work quickly, adhering to our Service Process to get your property back to pre-loss condition.
For wind damage restoration, call McCardel Restoration at (517) 339-3473 .