Water Pipe Leak Repair And Cleanup
Rely on McCardel Restoration for emergency water pipe leak repair and cleanup.
Call (517) 339-3473 now 24/7 emergency service.
1-Hour Emergency Response Day or Night

Certified Technicians

Locally-Owned and Operated

Insurance Claim Assistance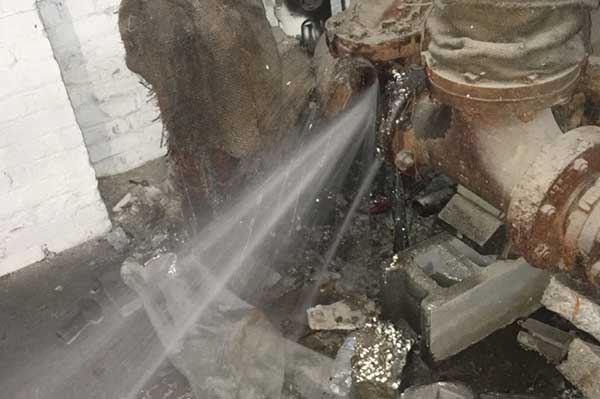 Contact McCardel Restoration for your winter weather damage needs. We are committed to providing residential and commercial property owners with exceptional service. Planning and executing a solid restoration plan will minimize your losses when the hard winter weather wreaks havoc on your property. Our professionals work closely with engineers, architects, insurance people, and homeowners associations in the process of restoring your damaged home or business.
What to Do About a Burst or Leaking Pipe
If the freezing cold has led to pipe damage that is releasing water into your residence or business, you need to follow a simple procedure without delay:
Step 1: First, contact your insurance company when discovering water damage, mold damage, or damage from a natural disaster to decide if you're going to submit a claim. Frozen and busted water pipes fall into the last category. The first two – water and mold – are what bring in the real trouble.
Step 2: A quick response from you, the property owner, will help eliminate additional damage, so calling McCardel Restoration to mitigate your restoration should be your next move.
Step 3: McCardel professionals will come to your home and evaluate the damage. Should your home need emergency restoration, temporary board up, or just an estimate for the repairs, we can help you through every step.
Step 4: We will be in contact with your insurance adjuster and make sure they receive all the necessary paperwork to complete your claim. Our certified estimators will perform a thorough walk-through with your adjuster, if needed, to make sure everyone agrees with the scope of work needed to return your home to its condition before the damage.
Step 5: Upon the finalization of your restoration and repair needs assessment, we can then begin the process to restore your home.
Step 6: As the property owner, you can make selections regarding the interior elements of your home. You have the capabilities to make cabinet selections, flooring choices, and paint colors should the need arise because of irreparable water damage. We are happy to talk with you about the choices available in your area.
Step 7: Upon the completion of all of the work, our estimators will conduct a final walk-through to make sure everything is back to normal, pre-loss conditions.
For water pipe leak repair and cleanup, call McCardel Restoration at (517) 339-3473 .