Vehicle Impact Damage Restoration
McCardel Restoration provides full-service vehicle impact damage restoration in the Mid Michigan area.
1-Hour Emergency Response Day or Night

Certified Technicians

Locally-Owned and Operated

Insurance Claim Assistance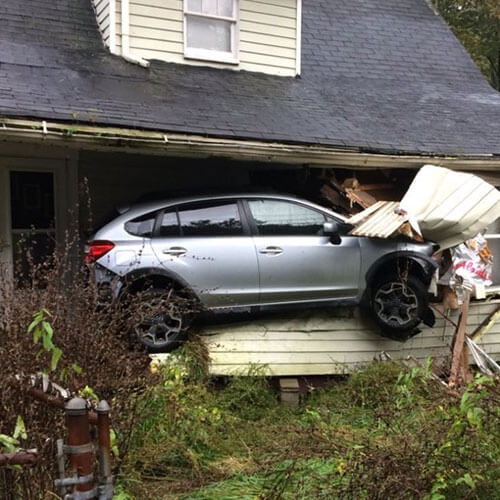 Paying close attention to load bearing walls and shoring up as soon as reasonably possible is our specialty. McCardel Restoration's highly trained staff is here 24 hours a day 7 days a week to guide you through this difficult time and help you make the right decisions. Our goal is to speed up the restoration process and secure your structure from further damage as soon as reasonably possible after vehicle impact damage has occurred.
Full-Service Vehicle Impact Damage Restoration
Contact our trained professionals today for immediate response regarding vehicle impact damage to your home or building. We will survey the structure and assess its integrity. The most important aspect after a vehicle impact is to ensure everyone involved and occupying the structure is safe. After that time we will work with you to create a restoration procedure to fit your needs. This includes helping you determine if the structure is safe to occupy.
For vehicle impact damage restoration, call McCardel Restoration at (517) 339-3473 .