Smoke Damage Restoration
When your Mid Michigan home or business has been affected by smoke damage, call (517) 339-3473 for smoke damage restoration.
1-Hour Emergency Response Day or Night

Certified Technicians

Locally-Owned and Operated

Insurance Claim Assistance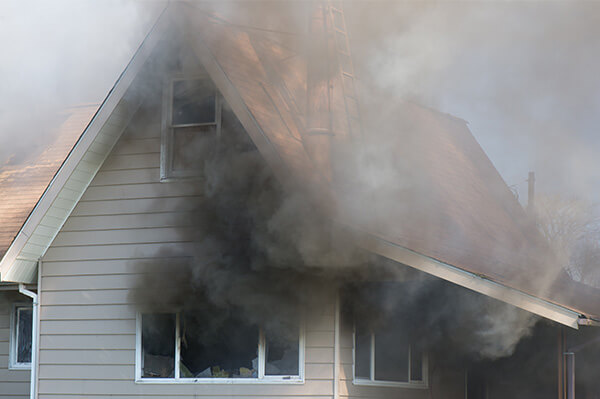 The type of smoke, heat, and variety of building materials greatly affect the smoke damage restoration process. Typically fire losses result in complex damages due to the unique behavior of smoke and soot migration. We at McCardel Restoration know where smoke and soot will penetrate within the cavities of the structure causing pungent odors. Time is of the essence after a fire, major damages can be prevented by calling McCardel Restoration immediately. Some different causes of smoke damages include grease fires, furnace puff backs, overcooked food, electrical malfunctions, appliances malfunctions, and forgetting to open the fireplace flue before a fire.
Full-Service Smoke Damage Restoration
Contact our trained professionals today for a free inspection. We will survey the structure and assess the extent of smoke and soot migration. Certain types of wet and dry soot caused by smoke are harder to clean than others from building materials and contents. These residues are sticky, smear easily and cause odors. During this time we will work with you to create a smoke damage restoration procedure to fit your needs. This includes helping you determine if the structure is safe to occupy.
For smoke damage restoration, call McCardel Restoration at (517) 339-3473 .