Fire Damage Restoration
Rely on McCardel Restoration for a fast emergency response to a fire or smoke disaster. Call (517) 339-3473 for 24/7 emergency service.
1-Hour Emergency Response Day or Night

Certified Technicians

Locally-Owned and Operated

Insurance Claim Assistance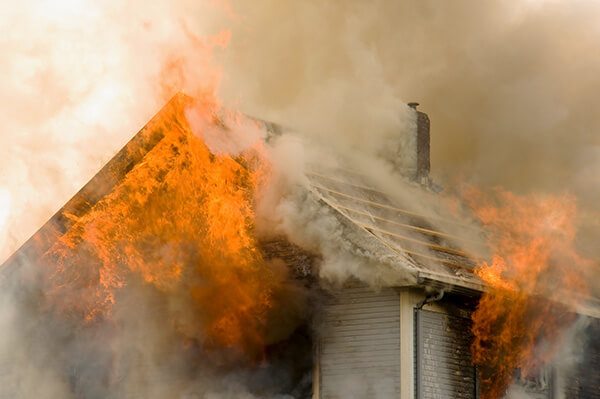 Fire disasters happen spontaneously, and nobody is ever quite ready for one, that is why McCardel Restoration offers our fire damage expertise 24 hours a day, 7 days a week to the Greater Lansing area and surrounding communities. Our professional staff is certified and licensed to provide the best in fire damage restoration – and we fully commit to performing top-quality work each and every time!
Full-Service Fire Damage Restoration
When we are called to a fire and smoke disaster, we will first inspect your property to determine the extent of the fire and smoke damage and make immediate plans for restoration. Most fire damage results in the need for water damage restoration. Therefore, we work quickly to test the humidity and moisture content before strategically placing our state-of-the-art drying equipment around the damaged areas in your home. When the water damage restoration is complete, we give you our guarantee that your residential or commercial building is dry, and our team of reconstruction experts will work quickly adhering to our Service Process to get your property back to pre-loss condition following fire and smoke damage.
For fire damage restoration, call McCardel Restoration at (517) 339-3473 .